From version 15.11 it's possible to play live streams from YouTube. Be sure the YouTube support is enabled in Preferences -> Network.
It's also necessary to use SMPlayer with mpv, since MPlayer doesn't seem to support very well live streams from YouTube. Visit this link to find out how to install SMPlayer with mpv.
If you want to test it, here's a live stream (Sky News): https://www.youtube.com/watch?v=y60wDzZt8yg
To play a YouTube video in SMPlayer select Open -> URL and paste the URL.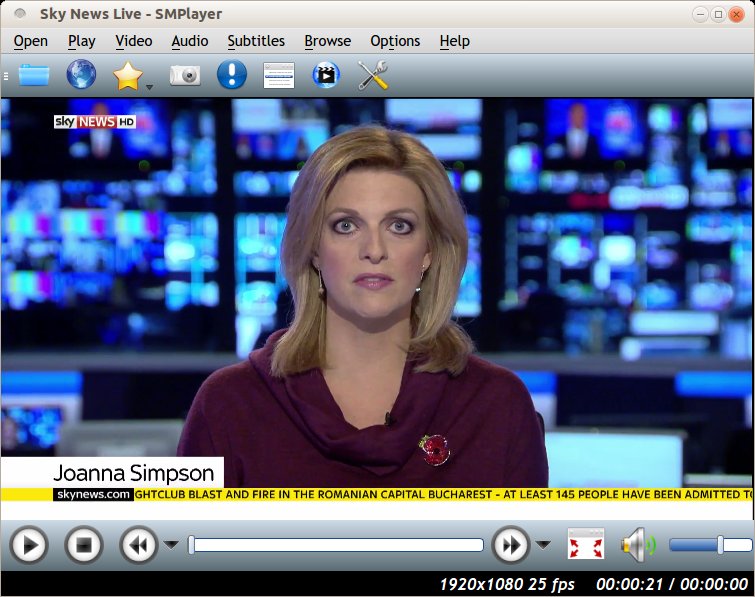 It's also possible to play YouTube live streams with older versions of SMPlayer but in this case it's necessary to use mpv+youtube-dl and make a change in the configuration:
Go to Preferences -> Network and turn off the option "Enable YouTube internal support" and turn on "Enable mpv's support for streaming sites".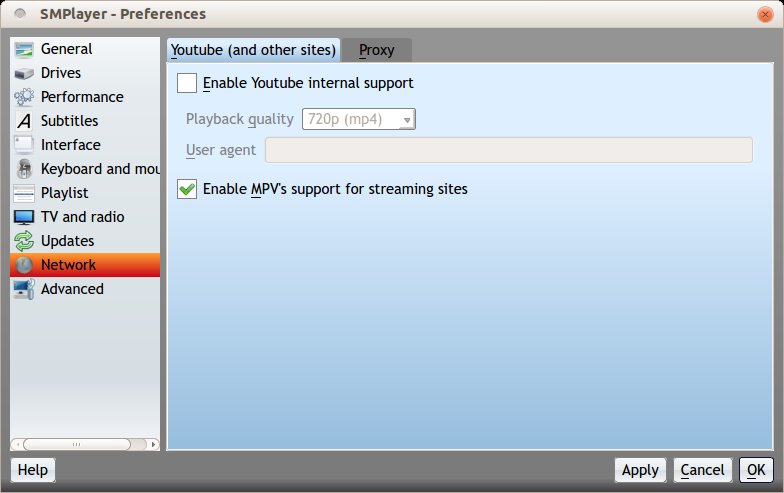 There's a downside: with mpv+youtube-dl online streams take much more time to start to play.